Implementing a sustainable mindset – Innovative Teacher Story
Have you ever wondered how cold Finland really is in mid-January? Then here is your chance to find out by attending a free 2-day conference and workshop event 16-17th January in 2018.
If you are a vocational teacher or trainer in the field of guest-oriented work skills such as accommodation, food or cleaning and are interested in how to promote a sustainable mindset in your students then consider signing up for this free 2-day event, Implementing a sustainable mindset – Innovative Teacher Story.
What you get
The event is all about promoting a sustainable mindset. Mindset is about people and so the Prof E Sus project organisers are planning to try out the use of Personas to drive the event forward. So the project partners will use several typical target teacher profiles to drive the discovery process forward together with our other participants.
Our keynote speakers will present best practice knowledge on promoting a sustainable mindset.
Project partners will present
the potential for using case studies in promoting a sustainable mindset
the experience of using a lesson plan tailored for sustainability
the concept of our 4-module blended learning course to help teachers promote a sustainable mindset
How you can help us
After presenting the tailored lesson plan template we will
facilitate a process where you can help us to improve the lesson plan template and
improve our list of best practice criteria against which we can evaluate the lesson plans
Want to know more?
Find out the programme and practical details here or see below (click to enlarge)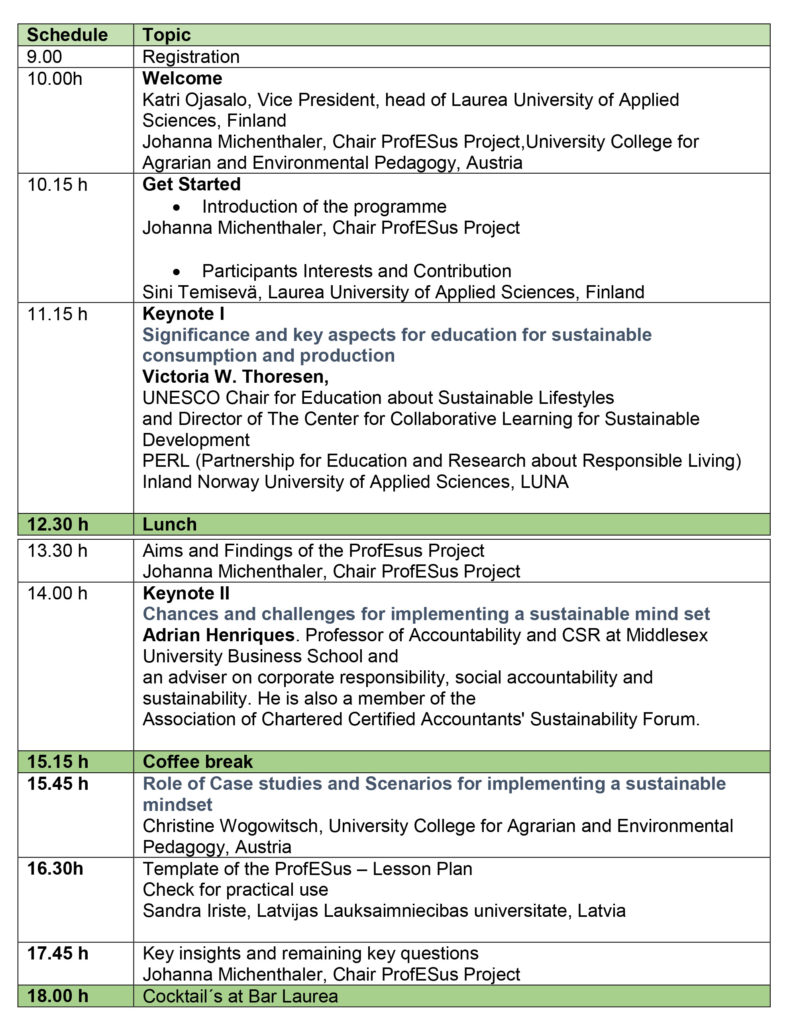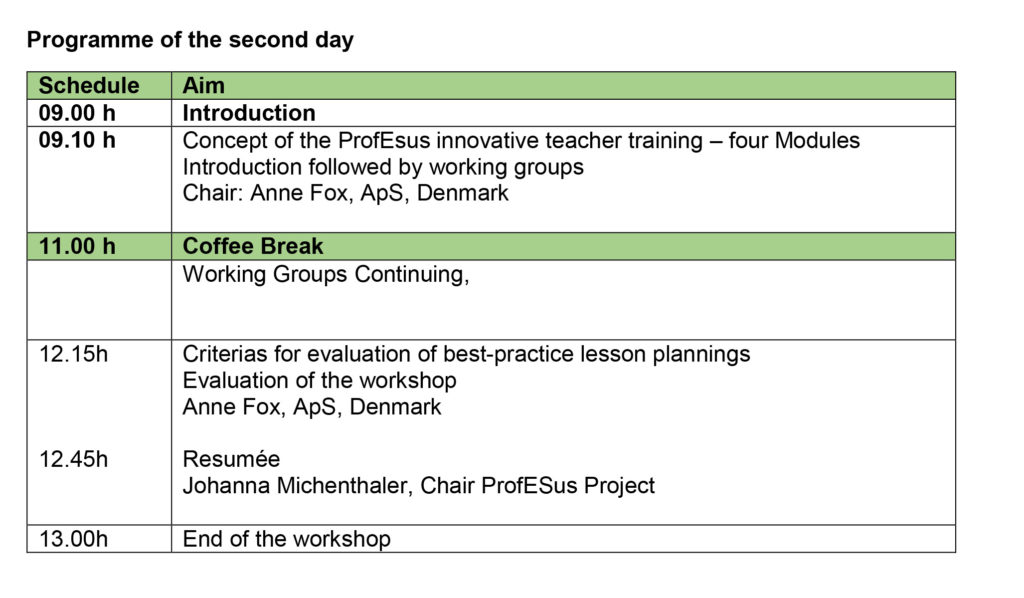 Sign up here.